As the planet's climate becomes more and more volatile, many homeowners and businesses have taken a more eco-friendly approach to every aspect of life. From only sourcing supplies from sustainable resources to replacing outdated appliances and equipment with those that leave a smaller carbon footprint, taking care of Mother Earth is a top priority.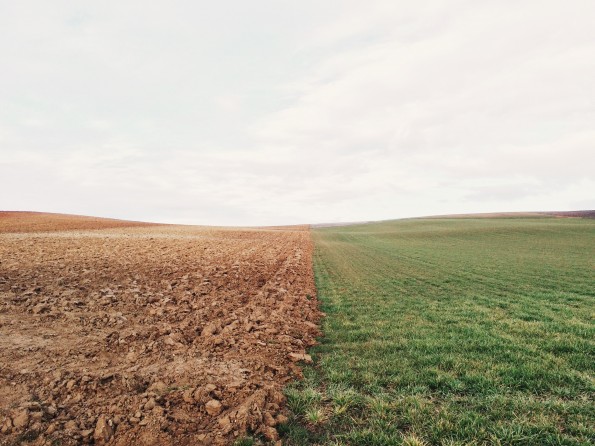 Planning ahead is crucial if you plan to run a landscaping company that takes a green approach to its operations. You'll need to research the type of lawn care tools you should purchase to align with your goal of respecting Mother Nature and lay the foundation for your business to succeed. 
Below are four primary steps to running an eco-friendly landscaping company that is successful and appeals to earth-conscious consumers.
Step 1: Business Planning 
No matter what industry you're breaking into, as a budding entrepreneur, having a clear path to success is crucial to your long-term sustainability. These documents serve as a road map that covers a wide range of information, including:
Target market

Pricing

Financials

Operational policies

Ownership and stakeholder information

Name of your business

Potential risks

Market forecast

Projected costs and profit

Overall business model
As you can see, these details give essential insights into how your company operates and will prove helpful if you approach investors for funding. 
Step 2: Get Licensed!
Every business typically has at least one or two licenses and/or permits to operate legally in their city and state. Failing to complete this step could mean more than just being hit with expensive fines and fees. Your entire business could face closure until you comply! 
As a landscaping company, the specific red tape you need to cut through can vary greatly depending on your business's jurisdiction. We recommend visiting the Small Business Association's website to learn more about the requirements where you are located. 
Some common business permits and licensing an outdoor lawn company might need to include: 
Most businesses must collect sales tax on the goods or services they provide. To learn more about how sales tax will affect your business, read our article, Sales Tax for Small Businesses.
For information about local licenses and permits:
General business licensing

Pesticide application permit

Horticulture-related permits/licenses

Federal employer identification number
If you can't find the information you need on the SMB website, always check in with your local government. Often, they have resources for small businesses operating in their city or county and can be a great resource to ensure you have all the necessary paperwork in order. 
Step 3: Insure Your Landscaping Business
Most states, counties, and cities require landscapers to have some form of commercial insurance to protect against financial liability when things go wrong. You may even find it impossible to land a contract because the client requires coverage just to bid on a job!
Typically, you will need to carry a general liability policy at a bare minimum. This insurance protects your business against third-party claims involving:
Bodily injuries

Damages to a client's property

Libel, slander, defamation
Unfortunately, this policy won't cover claims stemming from your own equipment or vehicles needing repair or replacement, and employee injuries don't fall under this policy either. Fear not, though! There are additional insurance options that can fill this gap:
Commercial Auto 
Whether you have a fleet of zero-turn mowers and work trucks or only a push mower and an old pickup, your personal care insurance won't protect these assets for work-related incidents. Commercial coverage, however, provides complete protection for your vehicles, equipment, and more in a variety of situations. 
Business Equipment & Tools
What happens if someone steals a weedeater off your truck while you're mowing a client's lawn? If a windstorm blows over your cargo trailer and causes damage to your equipment and tools, can you afford to pay for repairs or replacement out of your own pocket? 
These situations occur daily to landscaping companies, and without adequate insurance, they pay for these losses out of their profits. Don't let this happen to you, and get a piece of business equipment & tools policy to ensure you can get back to work sooner than later without busting your bottom line. 
Workers' Compensation
In the United States, nearly every state requires some form of employee protection through workers' compensation insurance. This policy protects your business against work-related injuries, sicknesses, and negligence claims. It also ensures they receive medical care and income compensation while unable to work. 
Not sure this policy is worth the cost? Imagine an employee winning a million-dollar settlement for getting hurt on the job. How would you pay for that, and could your company recover? With workers' comp coverage, you never have to worry about these questions. 
Business Owner's Policy 
Consider a Business Owner's Policy (BOP) as a bundled insurance solution that includes multiple coverages for a lower cost. Typically, an insurer will combine general liability, auto, and property into these packages but may customize it further to include additional policy options to meet your unique coverage needs. 
As you can see, there are a variety of options to have an insurance policy tailored to your business and the perils it faces. 
Keep an Eye to the Future at All Times
Running an eco-friendly landscaping company is a rewarding business opportunity that benefits the planet and helps consumers be more conscious about their impact on climate change. Entrepreneurs pursuing this type of business model clearly have the future in mind, but it's crucial to not forget about the perils of their long-term sustainability. 
As you continue to plan and grow your new venture, remember the risks and protect your company's best interests at all times with comprehensive business insurance coverage. The premiums you pay each month will be a small price to pay compared to settling a claim or lawsuit made against your brand. 
The post Guidelines for Running an Eco-Friendly Landscaping Company appeared first on The Startup Magazine.